Beautiful, personalized email campaigns as easy as 1, 2, 3
Forget the coding or tedious editing. Create professional, personalized campaigns within minutes using multi-channel robust email marketing platforms and watch your opens and business grow.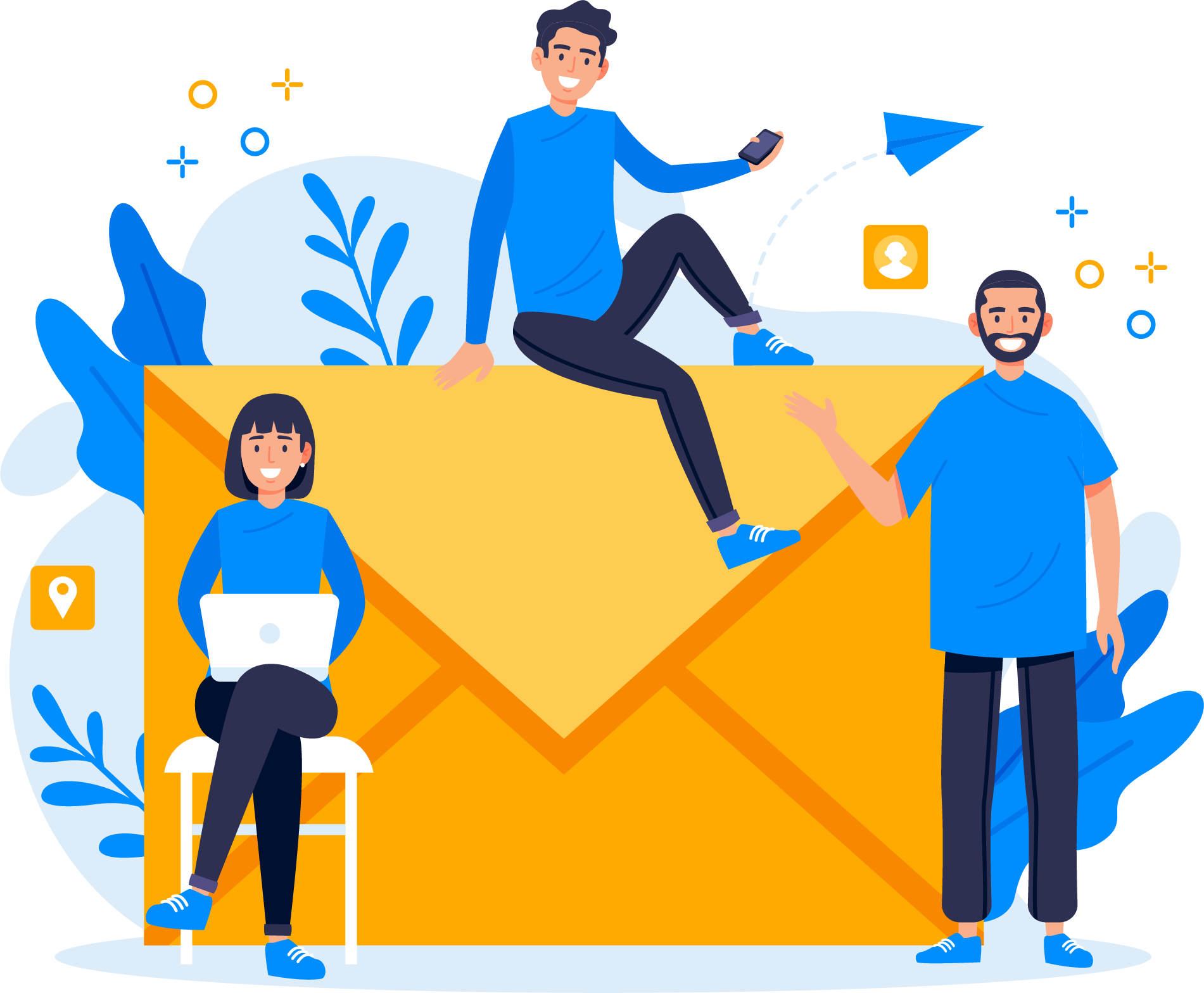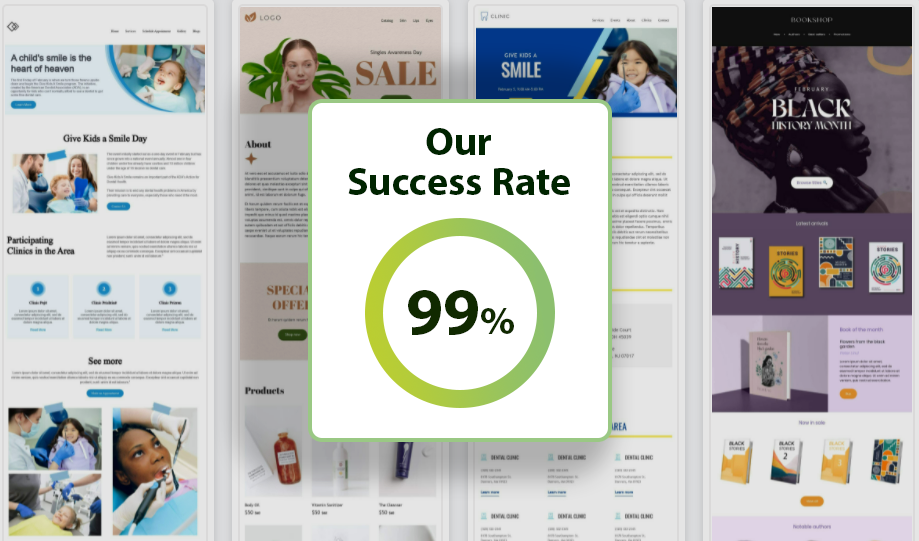 Create stunning websites and landing pages in minutes!
Drag-and-drop website builder
Responsive design and pre-made design templates
Customizable fonts and colors and creative tools for design and branding
Every customer is different. We help to increases deliverability and builds more personal connections with each customer based on the things they really care about. Send relevant emails by tailoring every experience based on individual preferences and best practices. With top-notch targeting and best-in-class segmentation.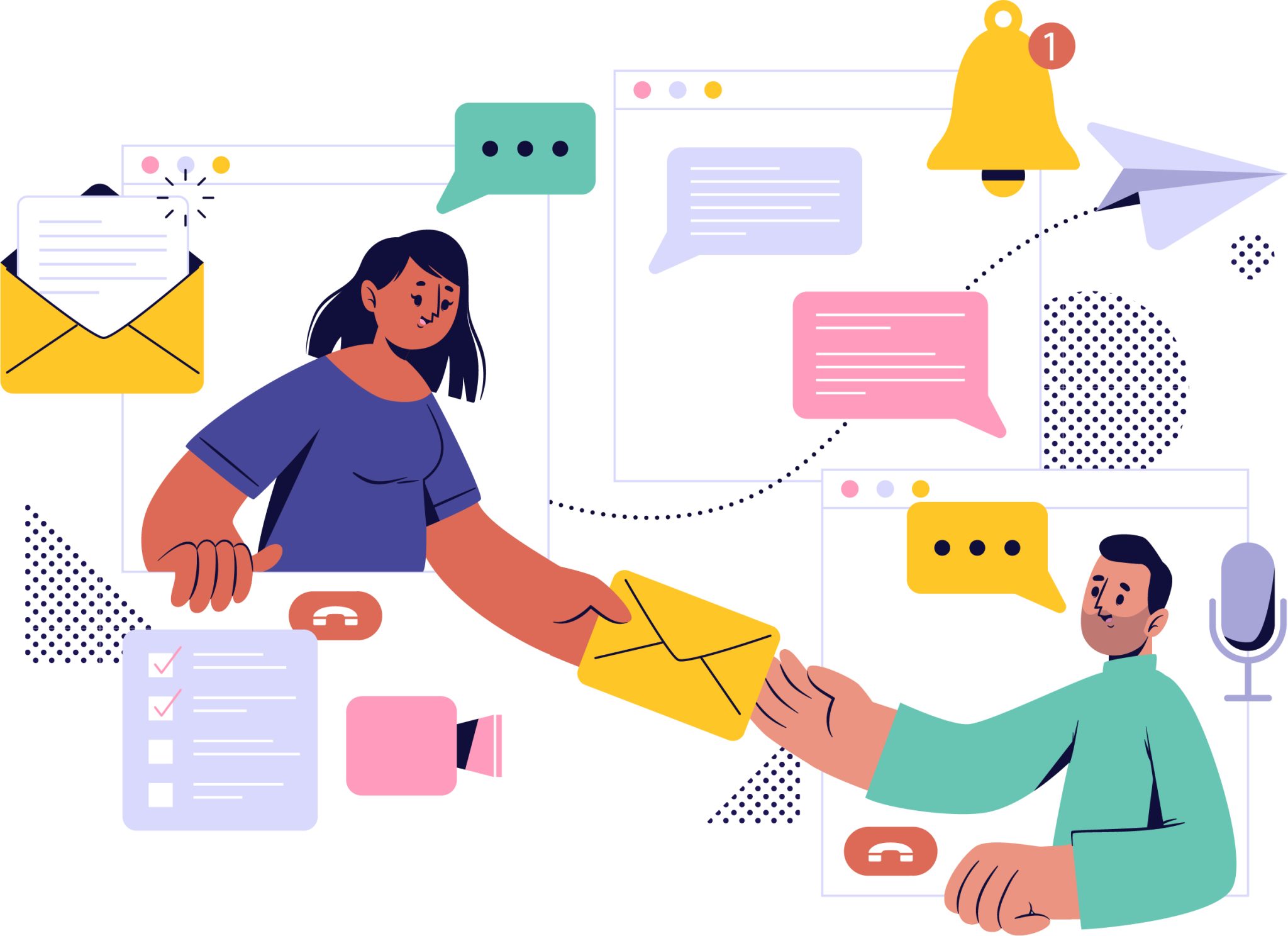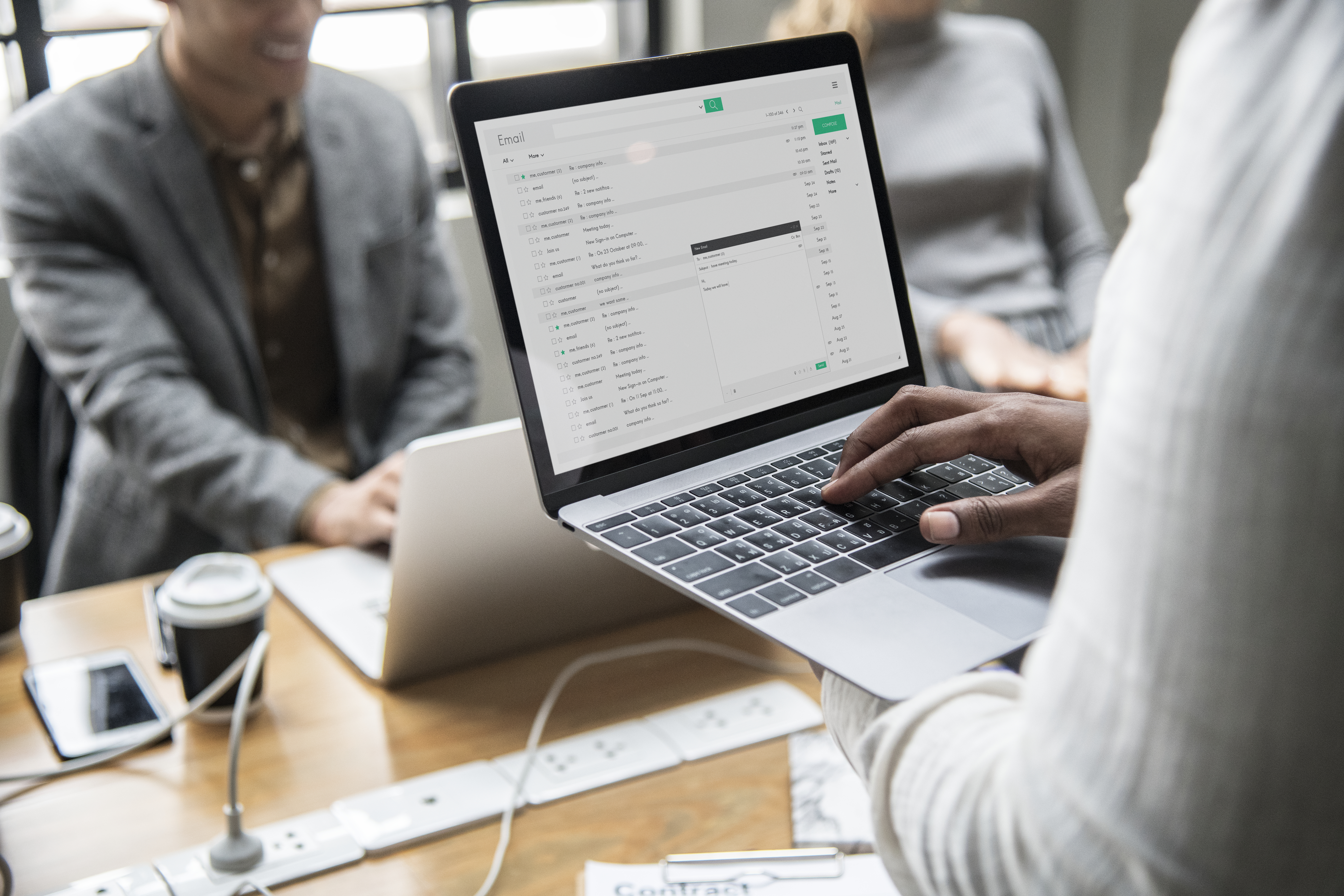 We let you choose any marketing email platform wherever the client feels comfortable, so there can be transparency of work can remain. If the customer doesn't know about it, we can suggest them according to budgets and contacts. You'll learn things like what we have done and how much customers have spent.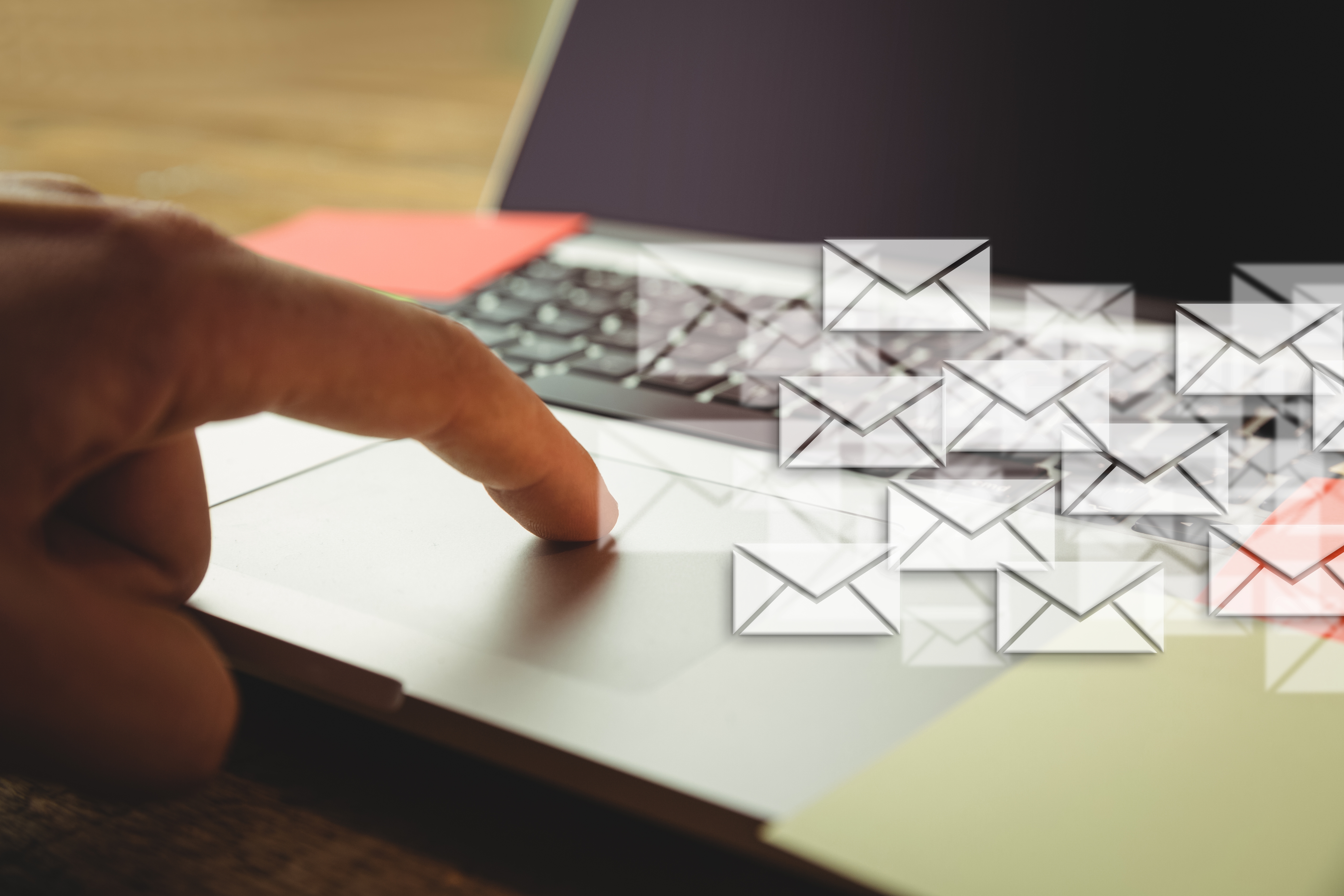 If the customer doesn't know how to handle the email platform, we take it with their permission. We give them a secure and growth-intended solution and quickly fulfill the target.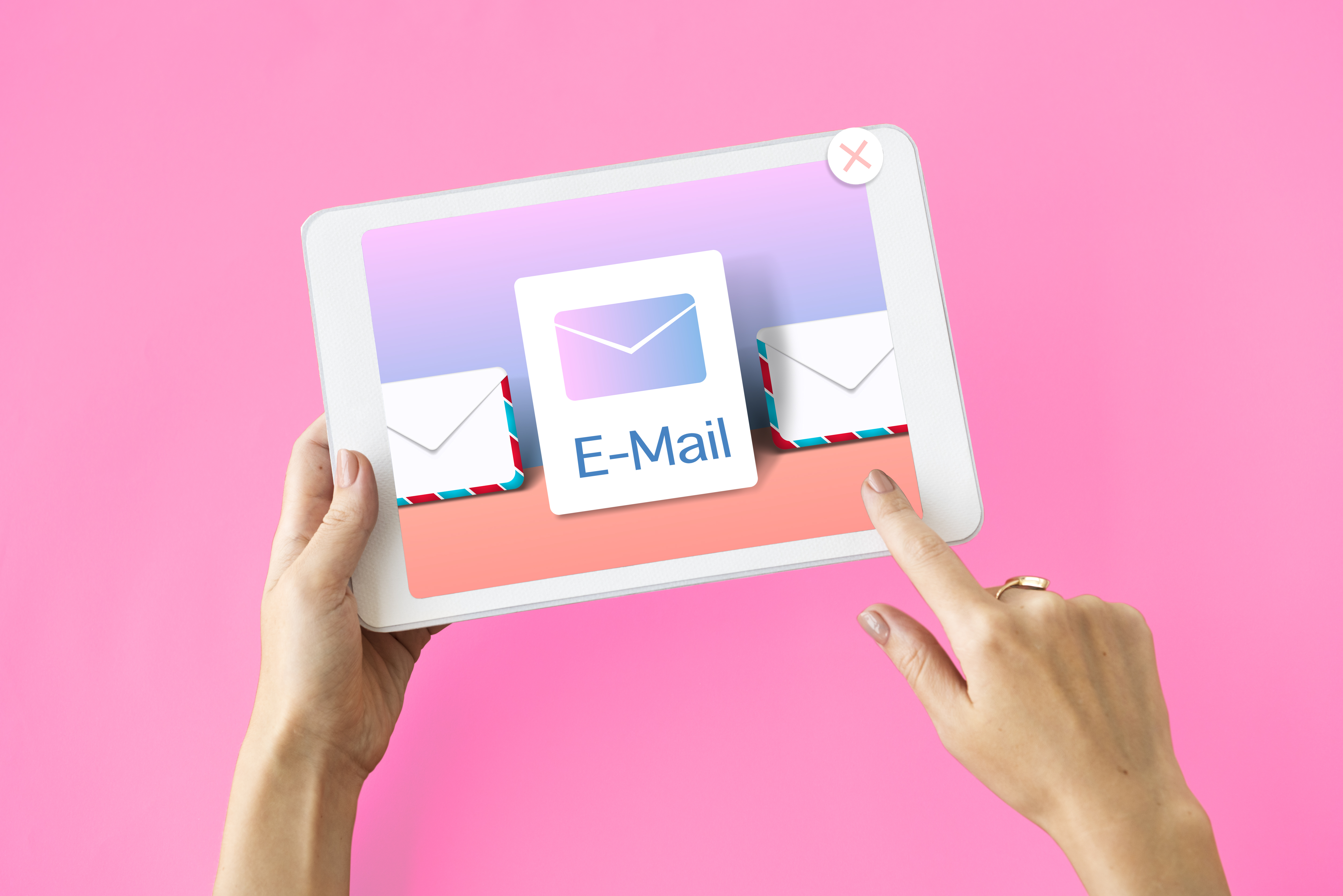 We will create beautiful templates for marketing emails, newsletters, and much more, which can be opened on any device according to the market trend to make every email more relevant.
Frequently asked questions about email marketing
What is email marketing?
Email marketing is the process of sending promotional emails to a list of contacts in order to drive sales, build customer loyalty, and develop relationships with prospects. It involves using email to send advertisements, request business, or solicit sales or donations. Email marketing can be done to either cold contacts or existing customers.
What does email marketing include?
Email marketing typically includes activities such as creating and sending out newsletters, promotional campaigns, special offers, surveys, and other forms of communication designed to reach a target audience. Email marketing can also include the use of automated messages to send out messages at preset intervals or in response to certain customer actions.
What are the 9 types of marketing emails?
1. Welcome Emails 2. Abandoned Cart Emails 3. Re–engagement Emails 4. Lead Nurture Emails 5. Automated Product Recommendation Emails 6. Post–Purchase Follow–up Emails 7. Promotional Emails 8. Survey and Feedback Request Emails 9. Newsletter Emails
Which mistakes should you avoid with email marketing?
1. Not gaining permission to send emails: Make sure to get permission from your contacts before sending them any emails. Never add people to your list without their permission. 2. Being too promotional: Keep your emails informative and interesting, but don't send too many promotional emails. Instead, focus on providing value to your audience. 3. Not personalizing emails: Personalizing emails can help increase open and click–through rates. Try to use the person's name or other data points to customize the message. 4. Not segmenting your list: Segmenting your list allows you to send more relevant messages to your contacts. Try to segment your list based on demographics, interests, purchase history, etc. 5. Not testing your emails: Always test your emails before sending them to make sure they look good on all devices and email clients. 6. Not optimizing for mobile: Mobile devices now account for a majority of all email opens, so make sure to optimize your emails for mobile devices. 7. Not tracking results: Tracking the results of your email campaigns is essential for improving future campaigns. Look at metrics such as open rate, click–through rate, and conversion rate.
Can I send marketing emails to my customers?
Yes, you can send marketing emails to your customers as long as you comply with the applicable laws and regulations (for example, those of the European Union's General Data Protection Regulation). You must ensure that your emails are in line with the privacy policies you have in place and that you have obtained explicit consent from your customers for sending them marketing emails.
Here is what our clients are saying about us
Our customers have given us excellent reviews for our stock broker back office product. They love the ease of use and the fact that it has saved them a lot of time and money.
Antoine Huffmann
Services Period: Active customer at the time of review. Customer since March, 2021
Your web host and cloud partner